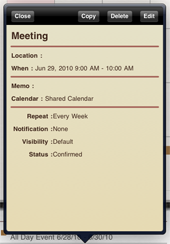 Show Details of Appointment
If the calendar is editable, Edit button appear for editing.
Only Full version supports editing appointment in Google Calendar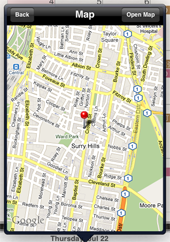 Show Link
Link Button will be appeared if address is included in Location. Touch the button then Map dialog will be opened.
E-mail address, Telephone number and URL will be link if they are in Memo. Tap them then Telephone /Mail/Safari will be opened.